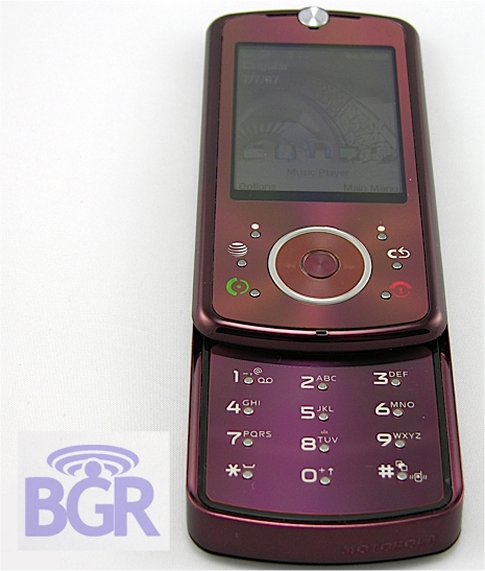 The Boy Genius Report has gotten their hands on an early version of the upcoming Motorola Z9 with a number of very cool looking photos. According to the report the Z9 has 3G, a 2 megapixel camera (and a flash), Synergy OS and a microSD card slot. It's also looks like it's going AT&T's way with an AT&T branded browser key and firmware.
From the photos the Motorola Z9 is a thin slider-style handset with a some type of click-wheel for navigation and some funky looking buttons, but this is an early prototype so it could be that these buttons will be covered with something a little nicer when it's done. A very cool look nonetheless. We can't wait to see more about this one.
Check out more pictures at the BGR gallery.