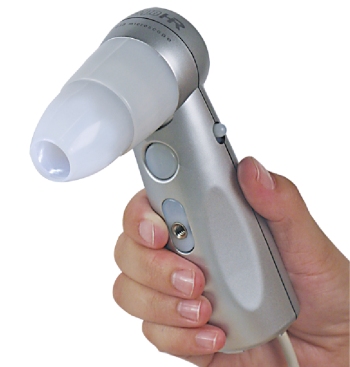 There are quite a few webcams available these days for everything from simple communications to security monitoring, but most of these focus on the macroscopic world. Bodelin Technologies has a USB device that can deliver images to your computer on a little smaller scale.
The device they've created is called the ProScope HR and is a digital microscope that connects to your computer via a USB 2.0 connection. The device is compatible with Windows and Mac's and has software for each. Depending on the attachments the ProScope HR can focus in on items from 50x to 400x magnification.
Bodelin has a gallery of examples taken with the USB microscope such as a fly eye, and earthworm at 400x and our personal favorite, a sweaty finger at 50x where you can actually see the sweat pores.
Along with still images the …