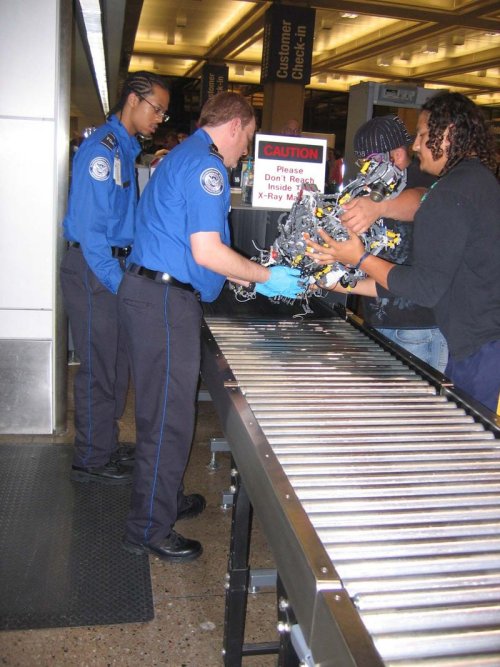 Robots have been busy this week, which is fitting since they are our slaves. When they are finished being busy with all the chores we give them, they'll be busy wiping us off the face of the Earth. This week over at Botropolis we got to check out a Roomba's chaotic path, saw one printing on the floor, and learned about a bot that asks for directions. Here's some other stuff we covered.
Roomba mod: Roomba gets a hand.
SOBEaR: The Robot Panda Bartender.
Jackoon: The Soul Of Jackson Pollock In A Robot Body.