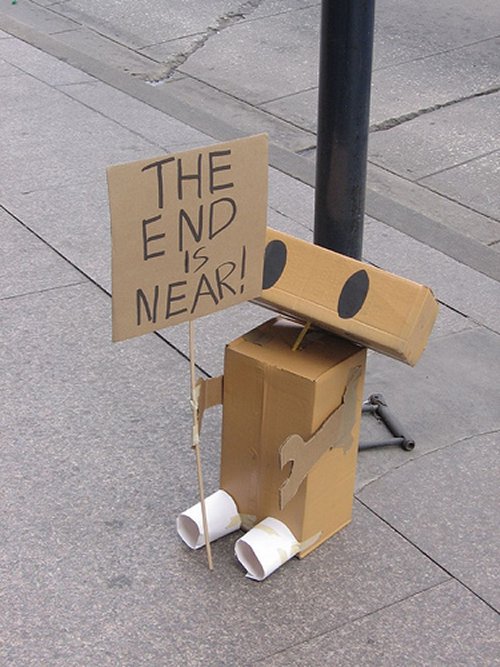 As usual, we covered our share of robots over at Botropolis. Some cute, some creepy. They sure aren't quiet about their presence or their impending killing of us, which is why we have so much to bring your way. Here's just some of what we covered this week:
Primordial Duel T-Shirt: Robots and monsters battle on a T-shirt.
Carebot: This nurse-bot for the elderly seems awfully controlling…
1/8 Scale ASIMO Action Figure: You can haz Asimo too.
Cardboard robot hits the street: The End Is Near
Robot scratching a cow's itch: A little lower please.
Cindy Crawford: Robot hygiene.
NSFW: Worst Robot Sword Fight Ever