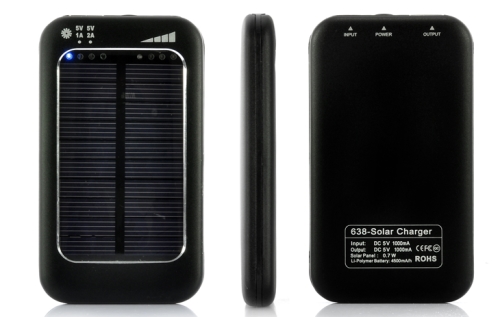 If you've ever wanted to take advantage of a solar charger without breaking the bank, Chinavision has a deal going with an affordable 4500mAh solar power bank. The charger is a mere 4 tall, 2 inches wide, and only half an inch thick.
In addition to its ability to be fully charged by the sun in 4-5 hours, it can also be charged directly from the wall if needed, as well. It has a standard and a mini USB port with 4 adapters for different phone types, but new iPhone owners will need to bring their own Lightning cord.
The solar chargers goes for around $18 USD, or less if you buy more.
Chinavision via TechFresh