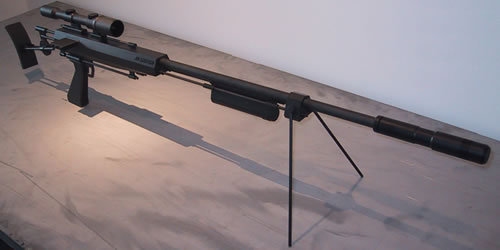 The Danish company Empire North is currently working on a special kind of sniper rifle. When gamers hear the words 'sniper rifle' they immediately think of some first person shooter game or another. However, this is not the case with this particular rifle.
Empire North is working on a GPS-based sniper rifle dubbed ID Sniper that is built to embed a tiny GPS tracking device on a target up to 1.1km away. This rifle will also be able to take pictures of the 'target' with the scope. Straight from the movies, the target will not feel the GPS device hit him/her/it.
Empire North states that, "it feels like getting a small mosquito bite and that [the] pain is absolutely minimal." This rifle, taken directly from Hollywood, is sure to have some useful purposes.
via CruchGear