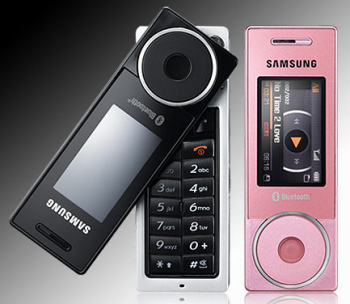 I really like seeing unique and innovative designs with new mobile devices, and Samsung has come up with a unique design with the SGH-X830 "Mini MP3 Phone".
The X830 has a swing-open style that allows the device to work as a compact MP3 player when closed and as mobile phone when swung open. The design comes in 6 different colors – black, candy pink (both pictured here), pure white, oasis blue, orange and lemon green to blend into many different tastes, while the dimensions of the Mini MP3 Phone are a mere 84x30x19.9 mm and weighs only 75 grams.
The menu and different functions are navigated through a click wheel on the front of the phone which lets you scroll through options and up to 250 songs on the 1GB of internal memory.
This is one of many mobile multimedia phones to come from Samsung, according …