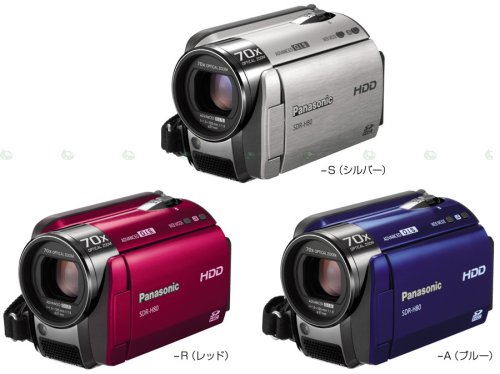 Panasonic fans have some new gear to get excited about. Here's the new SD compact camcorder from Panasonic. Weighing in at just 300grams, this video recorder features a 60GB HDD, and a SDHC port so you can easily record video on both the HDD or SD Card.
You'll be able to record 14 to 54 hours of video on it's 60GB HDD (in XP to LP mode) or 1 hour 40 minutes in XP Mode on a 8GB SD Card.
 The Panasonic SDR-H80 also boasts Panasonic's O.I.S Image Stabilizer with 70x optical zoom, face recognition software, and a YouTube Video mode. You'll also get a 2.7-inch LCD monitor.