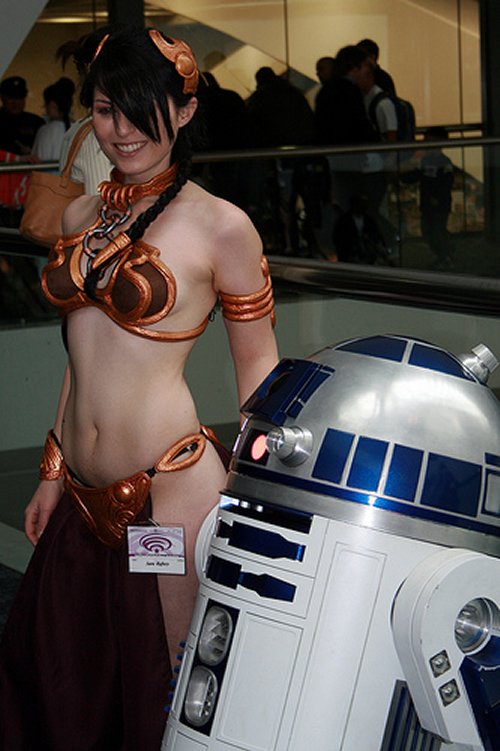 It's been a busy week in robotics and we've been busy documenting humanity's eventual downfall over at Botropolis. The road to Judgment day is not just paved with cold steel hands clutching human hearts. They will ingratiate themselves into our lives with cute Pixar movies, geeky robot toys and medical advancements that only advance their own agenda. Here's just some of what we covered this week:
Doctor Who: Robot sighting on set.
Girl-On-Droid Action: Chicks dig Astromech droids.
Robots and Golf: i-SOBOT becomes a Golf Celebrity Spokesperson.
Flying over Mars: NASA's Ares UAV.