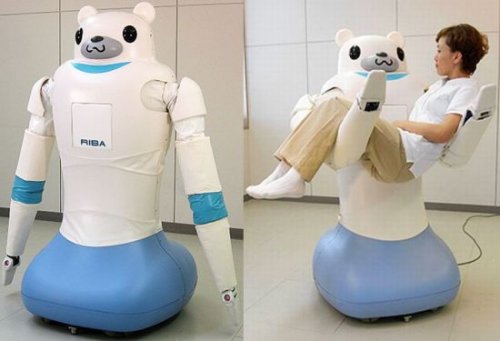 While you were busy back-to-school shopping, robots have been busy colonizing our world. As usual. We're so glad that your kid has some new pencils, a fly laptop, a new haircut and a trapper keeper, but that ain't gonna save us from our future. You need to be putting little Timmy into a John Conner bootcamp so he can learn the fine art of killing things with no souls. Well, you can lead a human to water, but you can't make him think. Here's some of what we covered over at Botropolis this week:
Simon: A deceptively cute harbinger of doom.
MIT's Robot Fish: The seas shall run red with blood. Yours and mine.
Robots Kissing: The revolution won't be televised, but robot kissing will.
Phasma Insect Robot: A swarm of robot locusts will soon block out the sun.