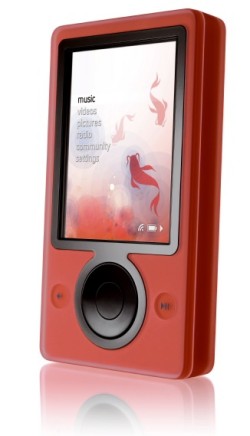 On June 10th Microsoft will be releasing a watermelon red version of its Zune media player. The new red color will be sold exclusively through Target and Amazon, and it looks to possibly be a limited edition version like the pink Zune with it's 100,000 unit cap.
This watermelon Red Zune version joins the original colors of brown, black and white along with the pink version and the upcoming Halo 3 Zune expected in September.
Aside from the new red color, the functionality of the Zune will be just like the others with a 30GB capacity, 3-inch screen, FM tuner and the wireless Zune to Zune sharing. If you've been holding out for a color that's a break from the norm, here's your chance.