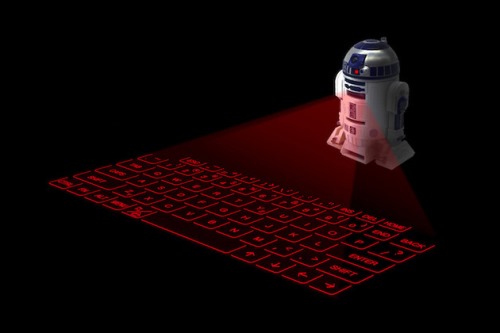 Yet another must have for the Star Wars collector. Virtual keyboards have been around in some form for years, but This R2-D2 virtual keyboard projector makes all others look pretty boring.
He will make you feel like you have your very own R2-D2 droid at home. He beeps when you power on/off, as you type and sounds just like the real thing. This little guy can control either your mobile device or your personal computer through a Bluetooth 3.0 connection.
The downside to this; the price. He will run you about $330 over at Run A Town. We think that is a bit of a stretch considering non-Star Wars projectors are about 1/2 of that.