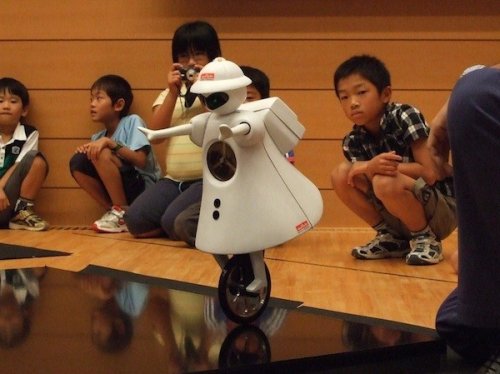 The weekend is upon us once again. Friday is definitely a day for celebrating. Celebrating the fact that you weren't injured, maimed or killed by one of humanity's mechanical creations. Congratulations, you made it through the week in one piece. But how many more weeks do we have? No one knows. I only know that Blue Oyster Cult was right. Don't fear the Reaper. Fear the robots. Here's some of what we covered this week over at Botropolis.
OmniZero.9: He transforms, gives humans rides.
DARPA: Remote-controlled cyborg beetles.
Use your head: Robot controlled by thought.