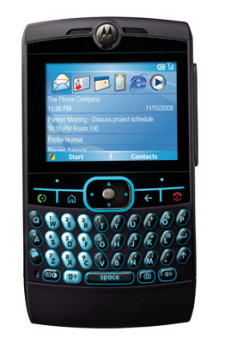 Motorola has unveiled two new additions to its Q platform of smart phones with the arrival of the fully customizable Moto Q q9 and the Moto Q gsm.
The gsm model adds a few new features to the original Moto Q model while retaining the original's lightweight, attractive design elements. An electro-luminescent QWERTY keypad, full-color screen and side thumb wheel make it convenient to answer your email or flip through your messages. The gsm runs Microsoft Windows Mobile 6, Motorola's Good Messaging Technology, has over 300 tweaked Motorola apps and includes quad-band GPRS and EDGE connectivity. It hits store shelves in the second half of 2007 with pricing specs to be unveiled at that time.
With added design features the Moto Q q9 comes across as the better dressed older brother.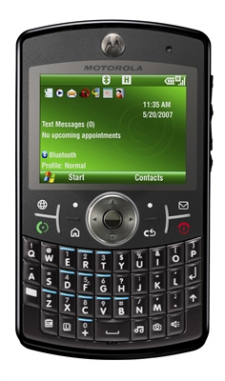 Featuring a more stylized design, rounded corners, a couple …