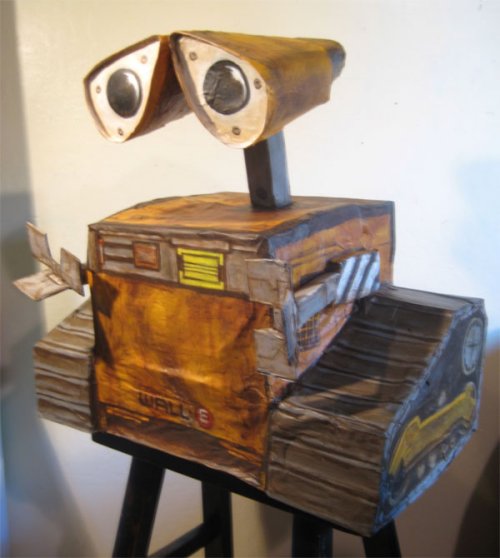 If you are reading this then I have to assume that robots have not killed you yet. Let's all take a moment to thank our maker that we haven't yet been crushed by a robot arm or shot by one of DARPAs mutant creations. Thank god a garment folding bot didn't fold your shirt with YOU in it. Yes, we are all very lucky to be alive. Make the most of it meatbags. It can't last forever. It's time to take a look at some of the robot news we covered this week over at Botropolis.
DIY Robot Mask: With iPhone Display.
God Hands: This can't lead to anything good.
Guy builds Master-Slave Suit: Enslave them before they enslave us.