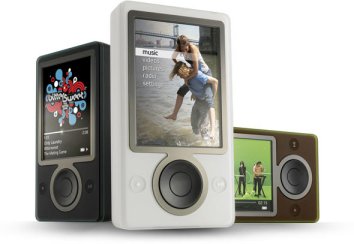 Microsoft has released new information on its Zune wireless MP3 player on Thursday. The release included more details which describe how the business model will work. Microsoft has previously confirmed that the player will be manufactured by Toshiba and will contain a 30GB hard drive with wireless capabilities, a 3-inch screen, and a FM tuner.
The release did not divulge the Zune's price only saying that it will ship during the holiday season 2006.
Microsoft has positioned Zune as a direct competitor to the iPod. Apple's recent launch of upgraded iPods and the new iTV product make this an interesting battle.
Zune Release [ABC News]