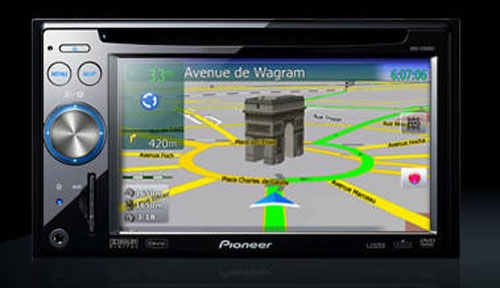 Pioneer over the weekend announced new additions to its line up of AVIC-F advanced in-dash navigators. These new offerings, which join the AVIC-F500BT shown off at CES, are the AVIC-F700BT, AVIC-F900BT and Premier branded AVIC-F90BT. Pricing is set at $850, $1,100 and $1,200, respectively, and all units will be available in June.
Pioneer is describing these in-dash units as going "beyond navigation" by offering "enhanced navigation and entertainment features paired with sophisticated voice control." While you may read that however you choose there is no doubt Pioneer has packed these units with a ton of features, including "Apple iPod connectivity, Bluetooth, MSN Direct, HD radio, XM and SIRIUS Satellite Radio, single CD, DVD video playback and compressed audio and video playback through USB and SD memory devices."
For the full details, check out the press release after the jump. These Pioneer units definitely look to be the cause of many wonderful distractions as you cruise down the open roads.