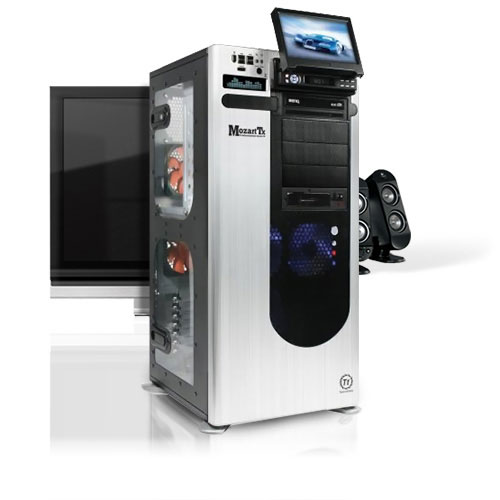 A boutique computer maker named HiPe announced today its next generation of gaming Windows PCs. These machines start at around $750.
HiPe said its latest gaming desktops support Quad SLI 2.0 and Crossfire X. It is also offering what it calls the "world's first Octo-Core Dual processor gaming PC." Here are specific details from the company's press release:
• Razor D3 ESA Gaming PC
The Razor D3 ESA Gaming PC is powered by the nforce 790i chipset and Quad SLI 2.0 enabled dual Geforce 9800 GX2 graphics cards from NVIDIA, with up to 8GB of DDR3 memory running at an astonishing 1800MHz. Razor supports ESA (enthusiast system architecture) system monitoring from Nvidia for complete control over system voltage, fan speed, temperature and speed for the first time ever, resulting in increased performance, stability and acoustics levels.