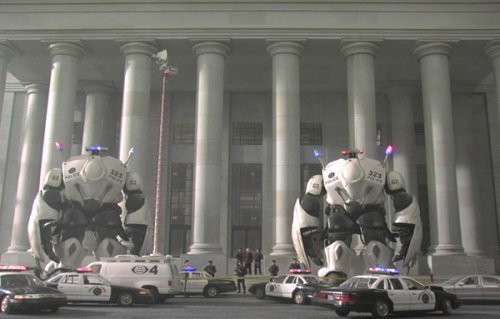 Look, we've brought on any robot apocalypse that we get. The more we keep building them in the now, the more we have to fight in the future. But it's not like anyone heeds our warning over at Botropolis. Maybe humanity will start to pay attention when nursing home robots ram their cold steel fists up grandma and grandpa's poop-shoots like a reverse dose of Ensure and put on their own puppet show. Or when your fancy new robot car turns into a trash compactor, kicking you out the door as a five inch bloody cube, with a line of similar cubes littering the highway. But until that day comes, all we can do is warn you. Anyhow, here's some of what we covered this week.
iRobot: Roomba goes potty.
Power Mac G4: It puts itself away neatly.
Evolution: Robot style.