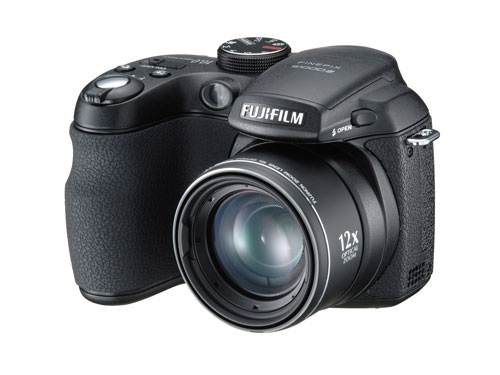 Another impressive new Fujifilm digital shooter making the rounds this past week was the Fujifilm FinePix S1000fd. The company says this camera has the distinction of being the word's smallest 12x optical zoom model on the market at the moment.
The Fujifilm FinePix S1000fd, priced at around $250, sports 10-megapixels, face detection technology with automatic red eye removal and a new panoramic shooting mode. It also has a 2.7-inch LCD display and electronic viewfinder.
This particular Fujifilm SLR-like digital camera will ship in April. You can get the full details after the jump.