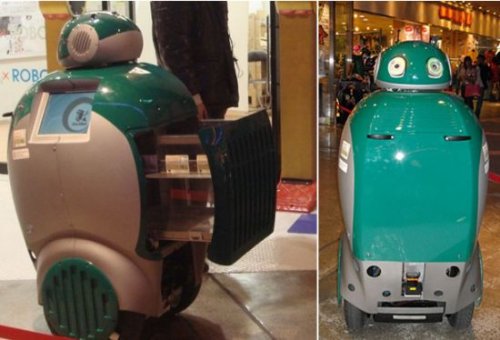 It's Friday. That means it's time to take a look at the week that was in robotics news. We saw all of the usual suspects over at Botropolis this week. Those that can kill us, those that can't kill us but want to, those that clean up after us and those who plan to clean up after the last of us are dead. Here's just some of what we covered this week.
DustCar Garbage Robot: He's no Wall-E, but it's a start.
RX-64: Servos that break bones.
KASPAR: Helping Kids With Autism.
Robot Sheep shearing: Do androids dream of shearing electric sheep?