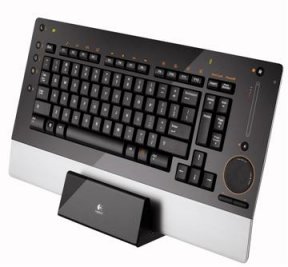 I think it is time for me to get a new keyboard. Logitech today announced its new ultra-slim diNovo Edge Keyboard. The diNovo is a minimalist work of high-technology art. The diNovo is laser cut from a single, semi-translucent piece of black Plexiglas and set into a brushed-aluminum frame which is an anorexic ¾-inch thick.
The diNovo also breaks new ground in technology as it becomes Logitech's first rechargeable keyboard. The diNovo also features an integrated touch-sensitive navigation and scroll panel, and includes embedded Bluetooth wireless technology.
The Logitech diNovo Edge keyboard is expected to be available in the U.S. and Europe beginning in November witha MSRP of $199.99 (USD).
diNovo Edge [Logitech]