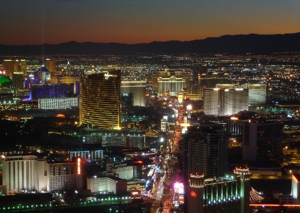 Today was the opening day of Consumer Electronics Show 2007 (CES). As you've no doubt noticed we've been bringing you coverage and news from the show.
The three day event hosts close to 3,000 companies and about 150,000 people. The show is centered at the Las Vegas Convention Center but it also spills over into surrounding casinos.
The event features speeches by notables such as Michael Dell and Bill Gates. Gates, Microsoft Chairman, gave a keynote that sounded to some like a late night infomercial for Vista, the Zune and its partnership with Ford. Microsoft has positioned Vista to be the center of a home entertainment web that includes Zune and the Xbox 360 which will get the ability to download and and record Television shows.
Microsoft is eying the juicy entertainment section just like its arch rival Apple Computer. …