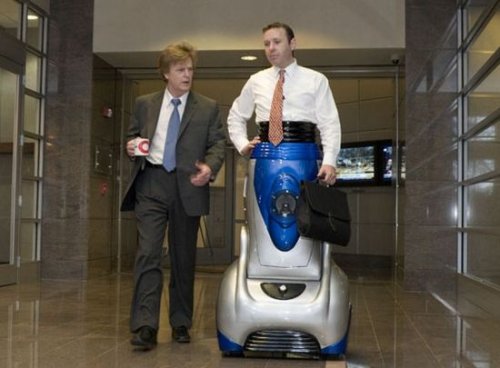 Did a robot swallow that guy? Is this the next part of our evolution, where our legs are replaced by robots? Could be. In which case this is an evolutionary mullet. Business suit on top, partying robot on the bottom.
It's actually for amputees. They will be the first to be assimilated by this contraption, trading in their crutches for this strikingly scary wearable commuter named the Chariot. The Exmovere Chariot makes it so that you are basically one half Segway. It's all self-balancing and hands-free, making it easy for the disabled to get around and do normal things.
The Chariot has a maximum speed of 12 miles per hour and the upright design ensures that the wearer can communicate and interact just like any normal person.