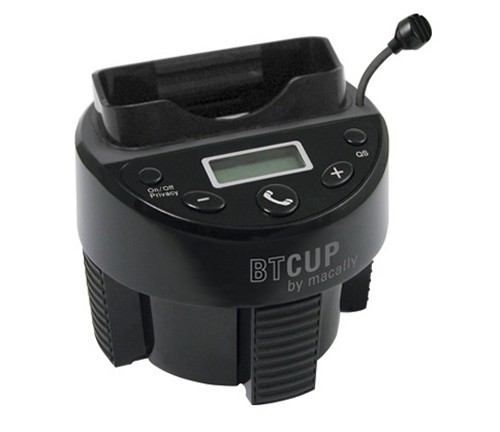 Macallay has a gadget designed for use on the go that provides conveniences in more ways than one. The whole device is designed to fit in the cup holder of your car and can handle both your music and phone conversations in one handy package.
For one, the BTCUP is an iPod dock, compatible with the 1st and 2nd generation nano's, 4th and 5th generation iPods and the iPod Mini. The BTCUP is powered off of the cars cigarette lighter and will charge the iPod while its docked.
When connected the FM transmitter inside the device can send music from your iPod through the cars FM stereo in a range of frequencies from 88.1MHz to 107.9MHz, which you can adjust on the small backlit LCD screen.
In addition to this, the BTCUP is also …