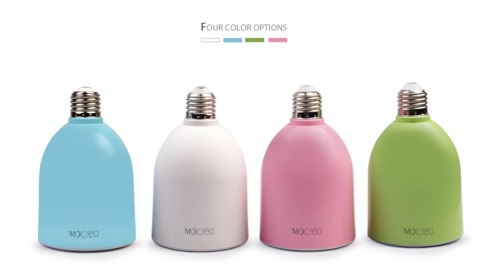 This is kind of cool, a bluetooth speaker that is a also a LED lamp. This little bit of joy can plug into any standard light socket and provide you light and sound.
The MOCREO Wireless Portable LED Lamp Bluetooth Speaker comes with a remote control and syncs up with your digital music player to play your tunes from any standard lamp. Sounds a little crazy, but you have to admit that it is better than most speakers on your MP3 players.
You can order one (or more) of these on Amazon for $43.98 and it comes in 4 different colors; white, blue, green or pink. Great deal if you ask us.
Via Gageteer