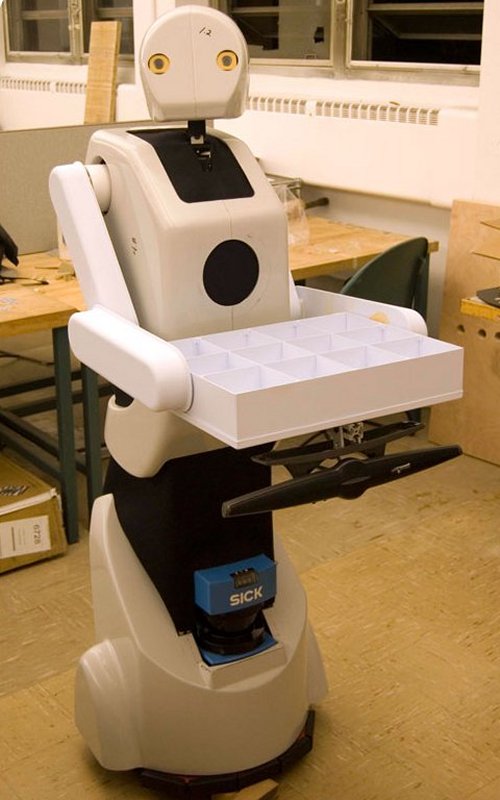 Swine flu got ya down? Robots will make it better. Take off your surgical mask, kick your feet up and have a look at some of what we covered this week over at Botropolis. Our future metal masters have had a busy week.
Snackbot– Beware robots bearing snacks.
Homeless?– Have a robot Beg for you.
More than meets the eye– Nike Transformers.