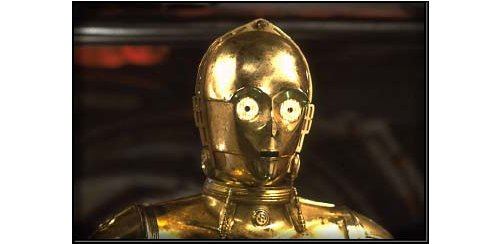 Congratulations to us all. We still live despite all of the metal predators that are being built and programmed everyday. Let's give ourselves a big pat on the back and then promptly begin building robot holocaust shelters. This week over at Botropolis we did the usual. We saw toys we love, bots we fear, some shirts we really would like to wear before the end…. Here's some of what we covered this week.
Conspiracies: Secret US Military Autonomous Robot Project Spotted?
Terminator 3: Funny deleted scene.
RC Bats: Bots gone batty.
C3P-0: Straight Or Gay? (NSFW).