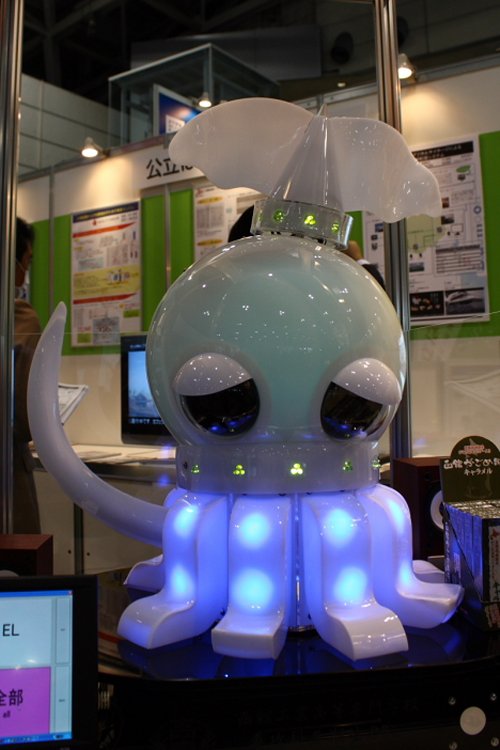 It's the daily robot roundup. Time to take a look at some of the stories we covered over at Botropolis this week. What we do is kind of like a police lineup. We show you the suspects, so you can pick them out and let us know if you've been attacked. Just tell us if you need any of them to turn to the side and remember, they can't see you.
Gary The Cylon: By your command.
Galileo Robot: Converts From Wheeled To Tank Vehicle.
HRP-4C: I know why the caged bot sings.