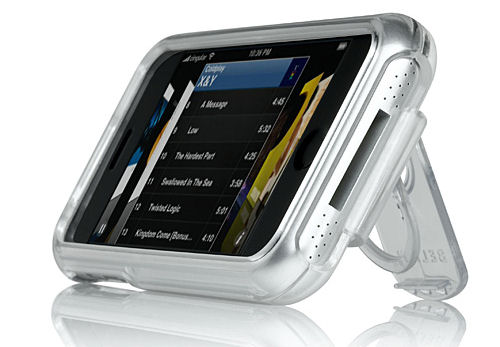 About a month ago we brought you a preview of the iPhone armband coming from Belkin, and today Belkin has officially launched their iPhone accessories on their website.
Along with the armband, Belkin is offering an acrylic case that custom fits the iPhone with a stand to hold it upright and horizontal for watching videos. The case has a removable belt clip, access to the controls and ports and increases the size of the iPhone only slightly while adding some protection.
Additional iPhone accessories include a slim-fit leather case ($29.99), some stereo cables and a headphone adapter ($10.95) that both fit the special recessed 3.5mm stereo jack.