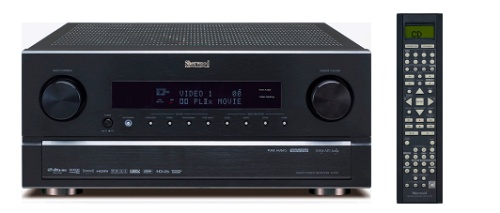 New A/V receivers are always plentiful at CES. One is from a company called Sherwood and it is known as the Sherwood R-972. Price is around $1,800.
The Sherwood R-972 is Sherwood's new flagship receiver. You get a lot of features for your almost two grand: 100 watts RMS per channel for each of its seven channels, HDMI 1.3b support, decoding lossless audio from Blu-ray/HD DVD and a very advanced speaker performance measurement system.
Get the full scoop on the Sherwood R-972 after the jump.