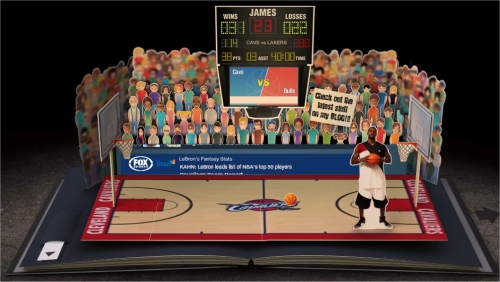 MSN recently announced a new mini-website featuring LeBron James of the Cleveland Cavaliers. The site illustrates the inspirational story of the three-time NBA all-star and encourages kids to take action in their lives and make a difference of their own.
The Website is in a storybook-style and allows kids to explore LeBron's role as a community activist, his dedication to basketball and academics including his devotion to his friends, family, and teammates.
The flash-based site includes interactive Windows Live content for people with a MSN account or a Windows Live Space. It is also a forum where James can interact with MSN users and share his experiences and encouraging messages.
A special section of the Website includes a series of challenges and obstacles issued by LeBron. As participants complete the challenges, LeBron shares the difficulties and successes he …