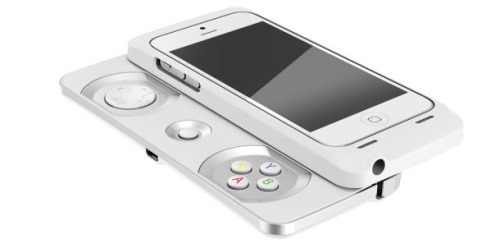 If you are looking for the precision of a full-fledged gaming controller for your iPhone 5/5S, then this post is for you. Introducing Junglecat from Razer. While they are tapping away on their screen, your opponents will have a hard time beating you if you have this device for your iPhone.
The Junglecat is a case with a controller that slides out from underneath like the full QWERTY keyboads of old. The device is designed with a D-Pad, ABXY action buttons and bumpers that will give you lightning speed. It is fully customizable with an app that lets you remap all the buttons as well as adjusting the pressure sensitivity levels.
It is available on Razer's website now for the price of $99, and comes in black and white.
Via Gadgeteer