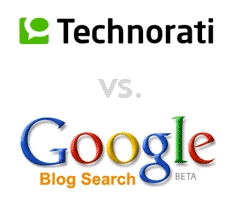 We reported back in December that Google Blog Search had surpassed Technorati in market share of US Internet visits visits during the week ending 12/23/06. This was based on data from a Hitwise analysis that drew considerable attention from many prominent insight sources. However, a study performed at Compete.com reports findings entirely opposite to those results.
Compete performed the same analysis, but came up with a different conclusion with their data. Compete determined that Technorati continues to hold a significant lead over Google Blog Search.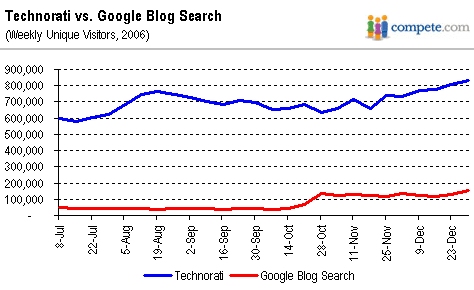 Both analysts agree that Google Blog Search's recent traffic surge was associated with a well-placed link to Google Blog Search added to the Google News Homepage back in October. This action failed to propel Google past Technorati as the leading blog search according to Compete.
The …