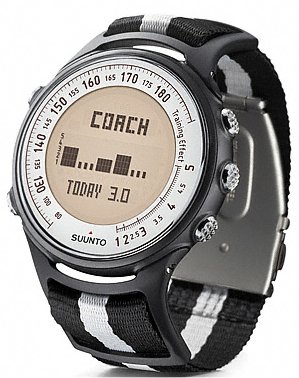 For the athlete in training (or wants to be in training) the Suunto t4 monitors your progress through your heart rate and optional accessories to measure steps, and makes intelligent workout recommendations for frequency, duration and intensity.
The Suunto actually makes the recommendations and you can accept them or not, and it continues to change based on the work out you have done and what your heart rate is. If you skip out, this little wrist coach has you make it up, if you work hard, you might get a break next time.
With the Suunto Coach feature, the Suunto t4 generates a five day plan for improving your condition and keep you in shape. It tells you which days to workout with information on duration and intensity.
If you accept the suggested workout, the Suunto t4 will guide you …