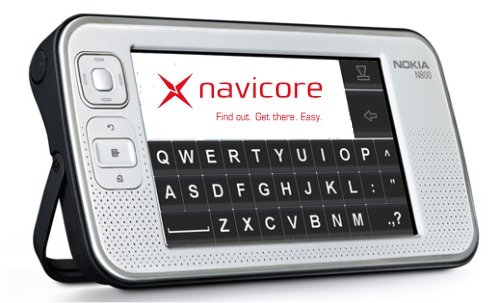 Navicore has announced that its Navicore Personal GPS Navigation Software will be available for the Nokia N800 Internet Tablet. The 4.1 inch touch screen display and Internet connectivity make the N800 an ideal platform for GPS navigation.
Navicore Personal is a popular GPS-navigator that was specifically designed for mobile devices. Navicore Personal is also a handy pocket-guide that includes a points-of-interest database with restaurants, hotels, convenience stores and other tourist locations to help mobile users find out where they are, where to go, and how to get there.
The current map coverage for Navicore Personal 2007 includes maps for Europe, Australia, South Africa and the Middle East, with maps of North America becoming available in Q1 2007.
Navicore Personal 2007 will be available as a standalone Navigation Kit that includes the software along with a GPS …