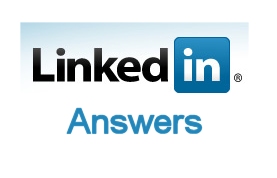 Getting solid advice on tricky business matters isn't always a simple feat. It can be difficult finding a trusted source or finding someone with the adequate experience to give you a confident answer.
LinkedIn, a business networking service that gives members access to jobs, people search, and other opportunities, has launched LinkedIn Answers to open up the knowledge of thousands of business veterans in over one hundred different industries.
As a LinkedIn user you can use LinkedIn Answers to leverage the power of your trusted professional network to receive business-related advice. Members can ask business-related questions and receive answers from hundreds of thousands of experts in the LinkedIn network.
Questions can be targeted to specific members of one's network, as well as to the entire LinkedIn network of more than 9 million professionals from around the world in 130 industries. …