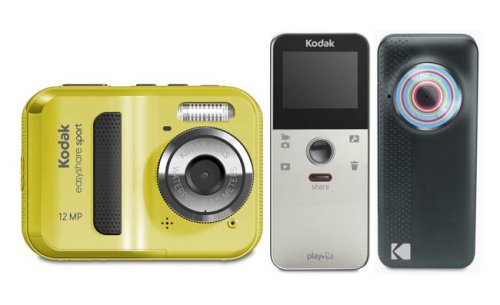 Kodak just announced a bunch of new cameras and camcorders at CES. There's the Easyshare Touch, Mini and Sport Cameras, along with their Playfull and Playsport Camcorders.
The Kodak Playfull camcorder features an ultraslim design with a 1080p capture mode and a share feature. Just press the "share" button and you can upload your video directly to YouTube or your favorite social network. All for $150.
Their next generation Playsport video camera is waterproof in up to ten feet of water, shockproof, dustproof and capable of recording video at 1080p, with five megapixel still images. Fear not, for this one also has a share button and will retail for about $180.
The new Kodak Easyshare Touch camera has a three-inch capacitive touchpanel, a dedicated video record button, a 14 megapixel …