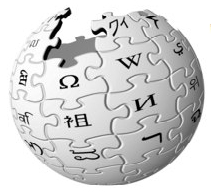 January marks the first time Wikipedia has made the top ten list of most popular Web sites in the U.S.
In a report from comScore Networks, the online encyclopedia officially came in ninth with 42.9 million unique visitors last month, just behind Ask Network with 49 million and ahead of The New York Times (#10). This is a significant improvement over last January where it languished in 33rd place with 18.3 million unique visitors.
Much of Wikipedia's recent U.S. success may be attributed to some generosity from Google. A report from Hitwise indicates that Google traffic to Wikipedia is up 166% Year over Year. The analysis showed that for the week ending Feb 10, 2007, 70% of Wikipedia's upstream visits came from search engines – 50% from Google alone.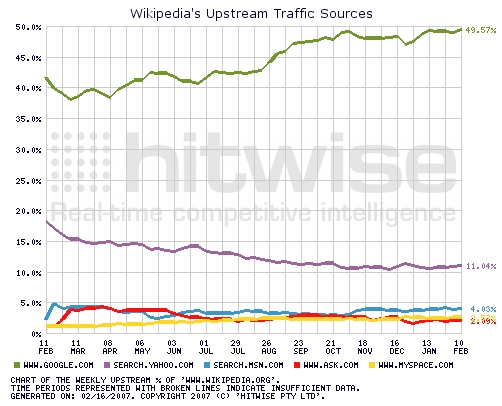 The …