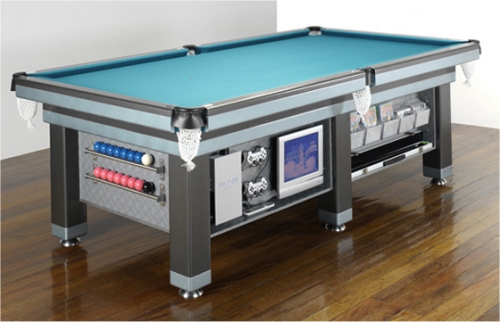 When do you know that perhaps you have too much money on your hands? When a custom freight delivery truck drops off one of these Heiron & Smith Executive Billiard Tables, that's how.
The Heiron & Smith Executive Billiard Table, while it would look better with a hot model sprawled across it, does have more than enough features to get by without eye candy. It is structurally made of grade A materials ranging from English table cloth to Italian slate to handmade pocket nets. There's a ball storage rack and mirror backed bar to help you store the necessities of the billiards life style.
On the techno side you get great features like an LCD TV set, stereo with flat paneled speakers and a DVD player. It's all quite sparkly and swank, making for an excellent addition to your bachelor pad.
Product Page via …