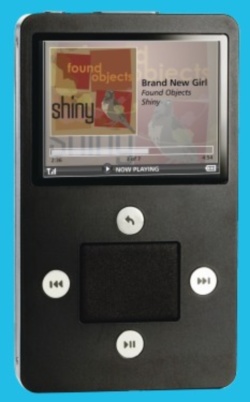 Haier America (?!) this week used CES as its platform for getting into the wireless MP3 player market. It unveiled a new line up of flash and hard drive based portable media players which make use of online services like Rhapsody to collect content wirelessly. This players are called the ibiza Rhapsody and it is available now in at least a 30GB hard drive model.
The ibiza Rhapsody players for Haier let you, in summary, have "Wi-Fi enabled access to unlimited digital entertainment possibilities. With the ibiza Rhapsody, consumers can now enjoy the Rhapsody digital music service, AOL Video and other digital content from just about anywhere there's an available Wi-Fi hotspot." You can also directly subscribe to a variety of podcasts from the player and enjoy an integrated FM radio.
Get the full details after the jump.