Archive for Brick Pic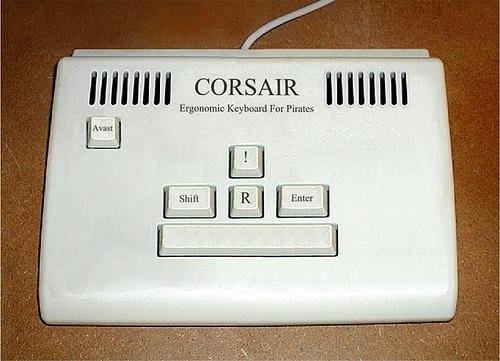 It's a historical fact that Pirates don't have a lot to say. They communicate mostly with scowls and grunts. When they do have to say something while sailing the high seas, plundering booty and hunting for treasures, it's usually just "Arrrrr".
So a Pirate's keyboard keeps things simple with just the basic essential pirate keys. Arrrrrr. Avast. Even this keyboard, simple as it is, is hard to operate with a hook hand.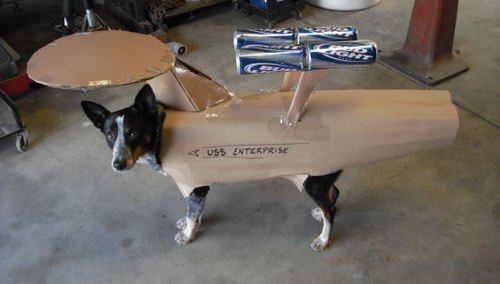 This is what happens when the economy tanks. Nerds who can no longer afford models of the U.S.S. Enterprise are forced to make them out of cardboard and bud light cans and dress up their dog in it.
Coming this Halloween to a town near you: A rotund tin-foil Borg ship with legs and a head towing the Enterprise behind. An Enterprise that lifts it's leg to phaser trees and drops photon torpedoes on your lawn.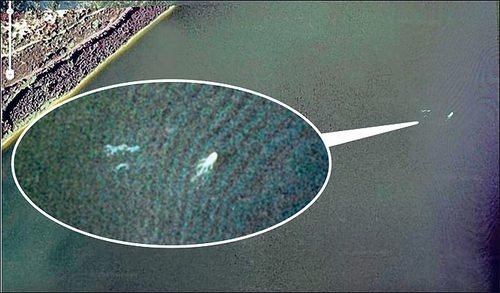 Far be it from us to disagree with a reliable source like The Sun(Who thinks this is the Loch Ness Monster), but judging by the image above, we're gonna go out on a limb and call it unidentified monster sperm since that's what it looks like. Which is even scarier.