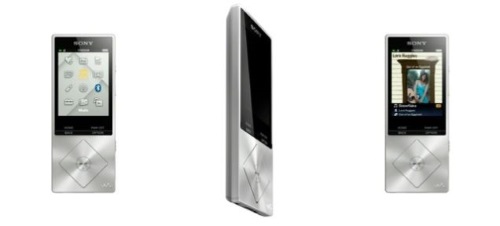 Sony is jumping on the popular hi-resolution audio band wagon. Thanks to Neil Young's Pono project, Sony doesn't need to spend much on advertising.  Just google "hi-res audio" and Sony new toy is the first thing that pops up.
Young's Kickstarter project was so successful, Sony probably thought "What the hell, lets give it a shot". With that they will be releasing a new hi-res audio player at the end of this month, the Sony Walkman NWZ-A17. This device is smaller and lighter than Pono. The screen is bigger and will play all the popular formats; WAV, AIFF, ALAC, FLAC, MP3, AAC, and WMA.  It also comes with 64GB of storage. And to top it off the battery life is off the charts, 50 hours of battery life or 30 hours when playing full 24-bit/192kHz files
So, we suppose you are thinking "Walkman or Pono?" One more bit of info to pass along may be all that you need to make this decision; Pono is $400 while the Sony Walkman is $299.
Via Gizmodo
hi-res audio, MP3, NWZ-A17, Sony, Sony Walkman, Walkman