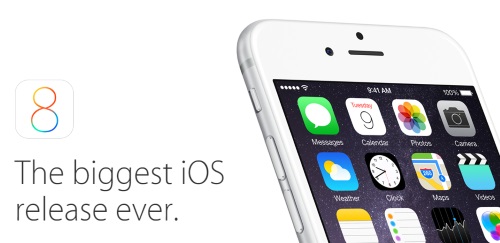 Apple is planning to release iOS 8 today, its latest operating system for the iPad, iPhone and iPod touch. Apple usually lets the releases go around 11am PST but it might not get to everyone's device right away. iOS 8 is compatible with the iPhone 4s and up, iPad 2 and up, all iPad Mini's and the 5th generation of the iPod touch.
A quick recap of the new iOS 8 features include an updated photo album with improved on-device photo editing, enhanced voice and video messages, an updated predictive keyboard that anticipates your next word, new fitness apps, a cloud-based drive, enhanced notifications and a few others. You can see all of the details from Apple here.
Lots of people will be downloading and trying it out today. Unless you really want to see it as soon as possible, it might be wise to hang back and see what people say and let the kinks get worked out before diving in.
Apple, Apple iOS 8, Apple OS, iOS 8, iOS8