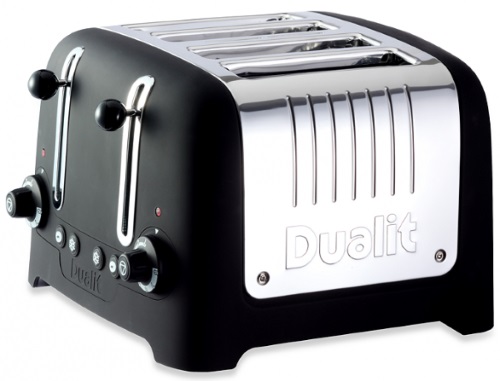 Nothing worse than burning your toast first thing in the morning. One, it's just annoying. Two, that smell can linger all day long.
Introducing a smarter toaster by Dualit. This toaster has patented Climate Sensing Toasting Cycle technology. What that means is it monitors the temperature of the toaster and what is being toasted so it can compensate for the correct toasting time. It also has a "peek and pop" function which allows you to look at the toast without having to reset the timer.
Other benefits to this toaster are a defrost setting and a bagels and buns settings that toasts one side while it only warms the other side. It comes with a removable crumb tray and a feature that allows you to lift the toasted items higher. So if you have something small in the toaster it is easier to get it out without having to defy death. You can also get an optional sandwich cage which will toast your favorite sandwich in a jiffy.
At 139.99, it is a little on the spendy side. But if you value your stress free mornings, this is your thang.
via Gadgeteer
Dualit, Kitchen Gadget, toaster