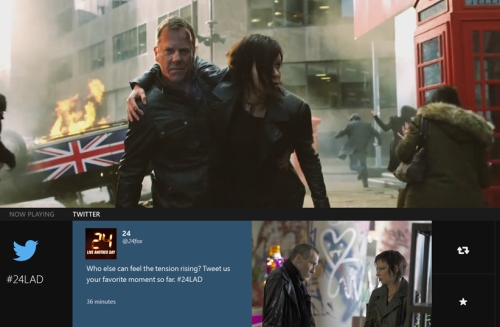 Microsoft announced on Wednesday that more than 45 new apps will be making their way to the Xbox 360 and Xbox One console, and many of them will be opened up to all users where previously a Live Gold membership was required.
Some of the apps include Vine, HBO GO, ShowTime Anytime, Comedy Central, Major League Gaming (MLG) and a customized version of Twitter designed to work with your big-screen TV. The enhanced Twitter experience allows you to see Tweets in real-time along with the show you're watching and will integrate with the television program guide to see what shows people are tweeting about. Vine will also be integrated to watch alongside your display while gaming.
Microsoft promised to have more information in a Xbox E3 briefing on Monday June, 9th. You can see the announcement and a list of all of the new apps coming to both the Xbox One and Xbox 360 here.
twitter, Xbox 360, xbox 360, xbox one