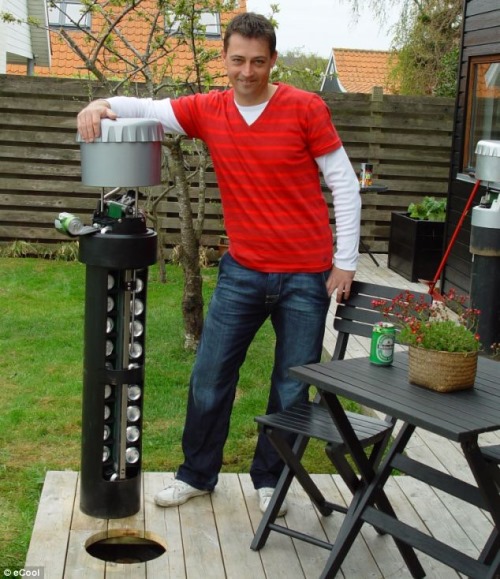 It seems as though everyone has a fire pit in their backyard these days. And with that fire pit there is either a cooler of beer on ice or an angry child having to run into the house to get dad a cold one when he's empty.
No more of that, this underground beer cooler, called eCool, was unveiled yesterday. It sells for around $350 and can easily be installed in your yard just by digging a hole for it. The eCool keeps the beer cold because the ground underneath is usually quite a bit cooler than the outside ambient temperature.
No electricity, no ice, and no whining kids. It holds 24 beers, is 113cm tall, weighs about 12 KG and can stay installed the whole year around. One draw back that we can see is that it only appears to hold canned beer, not bottles. But when you're sitting by the fire pit does it really matter?
Via the Daily Mail
beer, ecool, underground beer cooler