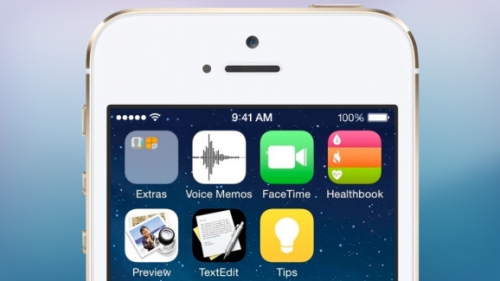 Apple made a number of anticipated announcements today at WWDC, but the likely most anticipated was the release of iOS 8 for the iPhone and iPad devices. This is the latest operating system for the mobile devices from Apple, replacing the existing iOS 7 with a number of changes. None seem radical but all were well received. Below is a summary of what came down for the new OS today:
The Mail application will have the ability to hold and simply swipe to delete messages, not unlike Mailbox or Android's Gmail. They also added a feature to minimize a message you are composing temporarily to read other messages.
When typing emails or any other text using the keyboard, Apple added something they are calling QuickType. QuickType will prompt with predictive words, again not unlike Android's OS, but Apple claims that the predictions are not only based on the letters but also the context of the message and who you are typing too, such as professional work colleague versus a close friend.
Notifications from apps have become a common and handy feature and now iOS 8 will have a feature that lets you reply to these notifications right from the notification prompt instead of having to switch applications. This feature won't be for just Apple applications either. They said 3rd party apps like Facebook will be able to utilize this feature as well.
If you've gotten in the habit of double-tapping the home button to get the multi-tasking screen, the updated OS will have a new feature that will bring up frequently accessed contacts instead for quick access to call or Facetime with someone without having to go through the steps of finding them in the Contacts application.
HealthKit and the Health app are a couple of interesting new features that will be added to iOS 8. with HealthKit, Apple is trying to solve the problem of different healthcare applications not communicating with one another. For example, a exercise monitoring application that records your heart rate or blood pressure could communicate with a health providers application, comparing your history of measurements and giving health care providers valuable information.
Last and certainly not least, Apple introduced Family Sharing. With this feature, family members who use different iOS devices would be able to share media purchases from the iTunes store including apps, movies, music and books provided they are all purchased with the same credit card. To help avoid abuse, all purchases will need to be approved with the credit card holder's device, so purchases made by a child for example would cause a prompt on a parents device to first approve the purchase.
Apple did not give an exact date of the release but gave a time frame of a few months. September has been a common time frame for Apple with releases of this type, and iOS 8 is available for developers in a beta status right now.
Apple, Apple iOS 8, Apple OS, iOS, iOS 8