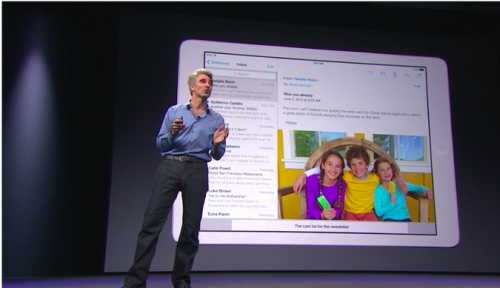 Apple announced a host of new software developments today with one of them being the iCloud Drive. Apple has had the intentions of creating a something to take on Dropbox and Google Drive for some time and they've thrown their hat into the ring today.
The service does have a competitive price but still a little more than its main competitors. iCloud Drive will be free for the first 5GB and 99 cents a month will get you 20GB. In comparison, Google offers 100GB for $1.99/month and you can get 100GB for $9.99/month at Dropbox.
Apple has added a couple of nice feature aside from just the storage, however. Each app that you install that uses iCloud will have its own folder created, and that folder of data is shared across your computers and devices that run OS X, iOS and even Windows. They also introduced something called Mail Drop that allows your email to handle large attachments that were previously rejected for being too big.
Apple says iCloud Drive will be coming later this fall.
Apple, cloud storage, iCloud, iCloud Drive