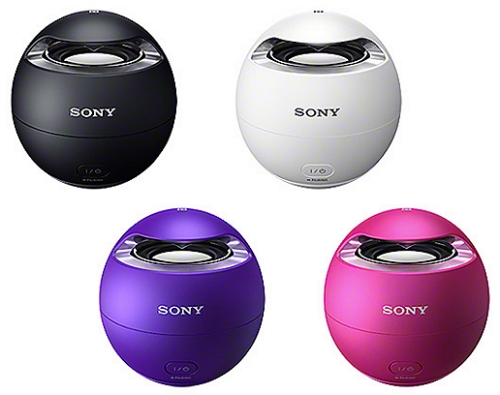 Sony has released a new Bluetooth speaker to add to its vast offering with the SRS-X1. This model is boasted as waterproof allowing you to safely use it poolside, in your boat or even in the shower.
The SRS-X1 is a small sphere at just over 1.5 inches in diameter with a 5W output and a rechargeable lithium-ion battery giving it up to 12 hours of continuous play. As with standard Bluetooth, it has about a 30-foot range and also has a 3.5mm stereo jack if you want to connect it directly.
The waterproof Bluetooth speaker comes in four colors of pink, black, white and violet and will be retailing for a little over $80 when it is released in late June (in Japan only, so far).
via TechFresh
Bluetooth, bluetooth speakers, Sony, Waterproof, waterproof speakers